Our Story
Quality Range Hoods Without The Custom Cost
Hoodsly was started because of a need in the kitchen industry for a range hood that has the ability to be personalized without the need to go to a cabinetmaker. We take pride in sourcing all of our materials in the United States, and all of our hoods are made right here in North Carolina.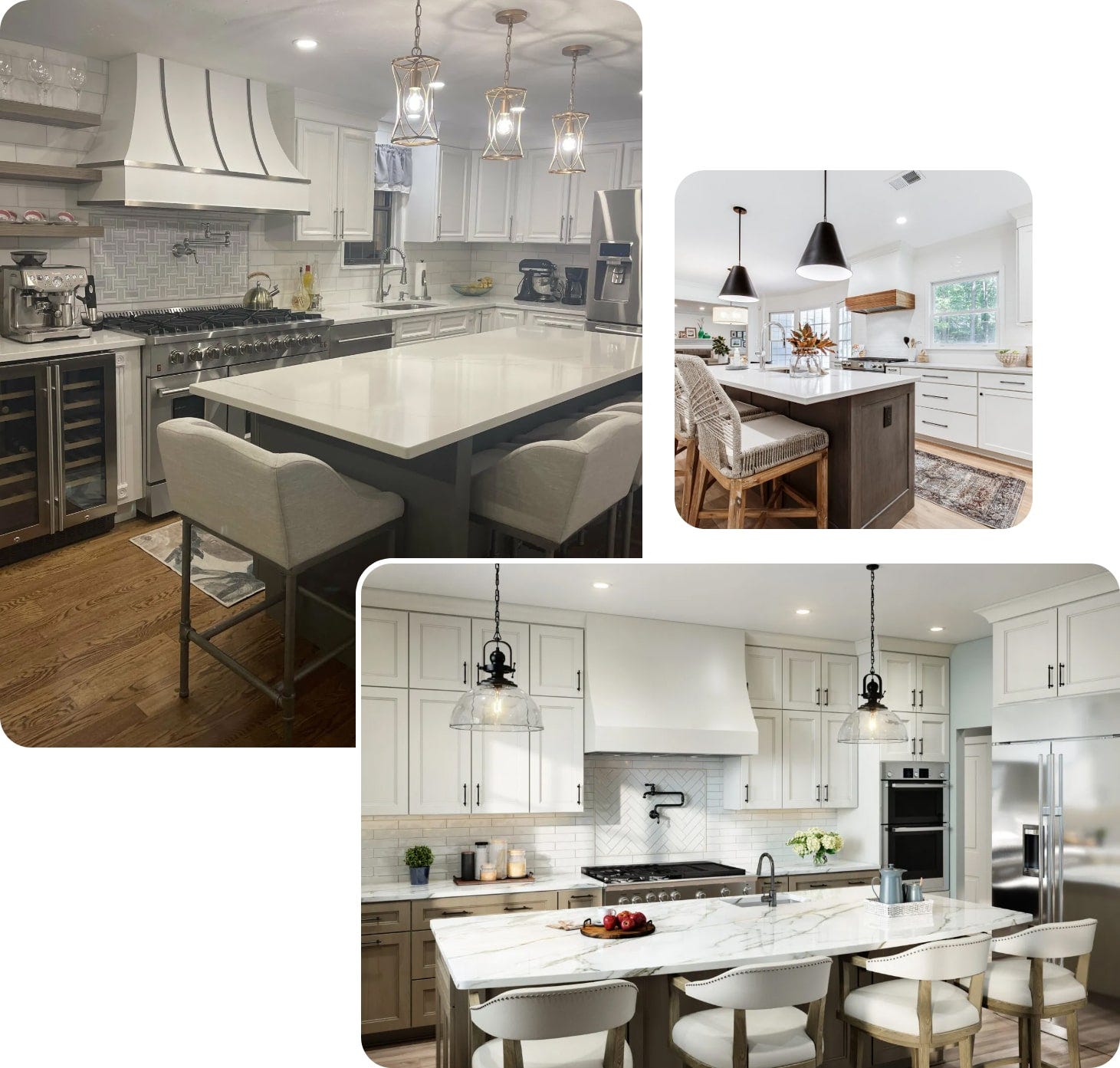 What Makes Us Different
We Understand The Home Owner
Hoodsly offers a wide variety of the latest trends in the kitchen range hood category. Our design innovations have simplified the installation and inspection process for wood hoods. Our two-piece design allows for the base of the hood to be mounted to the wall, ventilation to be installed, and the top to be placed on the base with ease. Before securing the top, inspections can be easily completed by removing the top to review the ventilation.
The Ordering Process
You Customize
Customize the style, size, finish and even trim with our easy-to-use Wood Hood Builder. Find your hood.
We Build
All of our hood are handcrafted with your specs in mind! Our lead time is 25 business days. We do have options to rush our manufacturing time and even offer a Quick Ship Program!
We Help Along The Way
Our customer service team is readily available and happy to help answer any questions about our products. Just give us a call at (877) 847-0405.
READY TO BUILD YOUR HOOD?
Start Your Journey